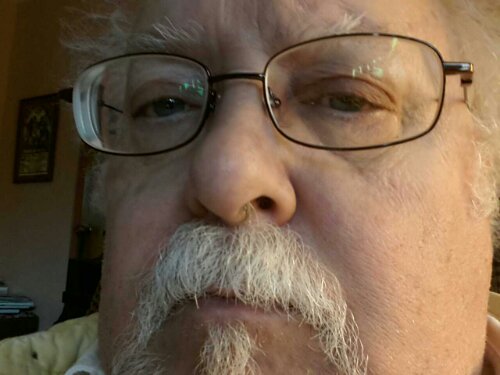 It's hard to write one's life history in a short blurb.
Do I start with the fact that I was born in 1948 and lived for the first 20 or so years on my parents Organic farm near Paris, Ontario, graduated with an Honours B.A.(Philosophy) from the University of Guelph in 1973? Do I mention that was a photojournalist for the Brant News, a weekly in Brantford or that I was the first male curator of the Adelaide Hunter Hoodless Museum in St. George and that I then married and took my lovely bride on a 10 month honeymoon around the south pacific and Asia?
Do I write about my 8 years working as an audio-visual technician at Sheridan College in Oakville and my 12 years as a religious broadcaster on 27 stations across Canada?
I probably should mention that it's always been my side occupations and workshops that I took that lead to the most fulfilling and exciting jobs. The short course on How to run the language lab and How to choose a Stereo I took at U of G lead to the job of technician at Sheridan while the evening bookbinding classes there lead to a subsequent career in bookbinding which I recently ended and moved to China following my wife whom I met at Sheridan.
Helping her career has lead me around the world, India to see if she wanted to train there (emphatically no!), California to get a Masters in Montessori from the College of Notre Dame outside San Fransisco, and to various other places like Seoul, Korea and Singapore for American Montessori Association conventions.
Or should I mention my family life? Staying home and working as a house husband and computer internet guru while raising our daughter and getting to take part in her young years like few working fathers would have been able to? Taking her to Chamber of Commerce meetings, watching her smile up at me while I gave a speech to the business leaders of Victoria on what this upstart "Internet" could do for their businesses back in 1992? Or slipping into every venue of the Commonwealth games with her while liaising with IBM, the Library, and the athletes at the Commonwealth Games, getting her and I into places where only those with high security clearance were by using her winning 5 year old smile and "I'm here to help Daddy service your internet terminals" statement?
Probably I should just say that I have been an entrepreneur, a craftsman, and a father and let it go at that but what would be the fun in that?